Marry Me Sign Project DIY
Worlds Largest Marry Me Sign
We bought 5ft by 5ft 1/8 Birch ply from Plywood Hawaii.
Then traced the letters by holding them in front of a projector. The font is Jack Bold.
We cut out all the letters with a track saw. The two R's were hard to do because the jigsaw kept kicking up the wood. So wehad to sand the edges.
Our first thought was to make small letters. These are about a foot high. We just laser cut them. This showed us that the color was to close to the sand so we ended up painting the letters white.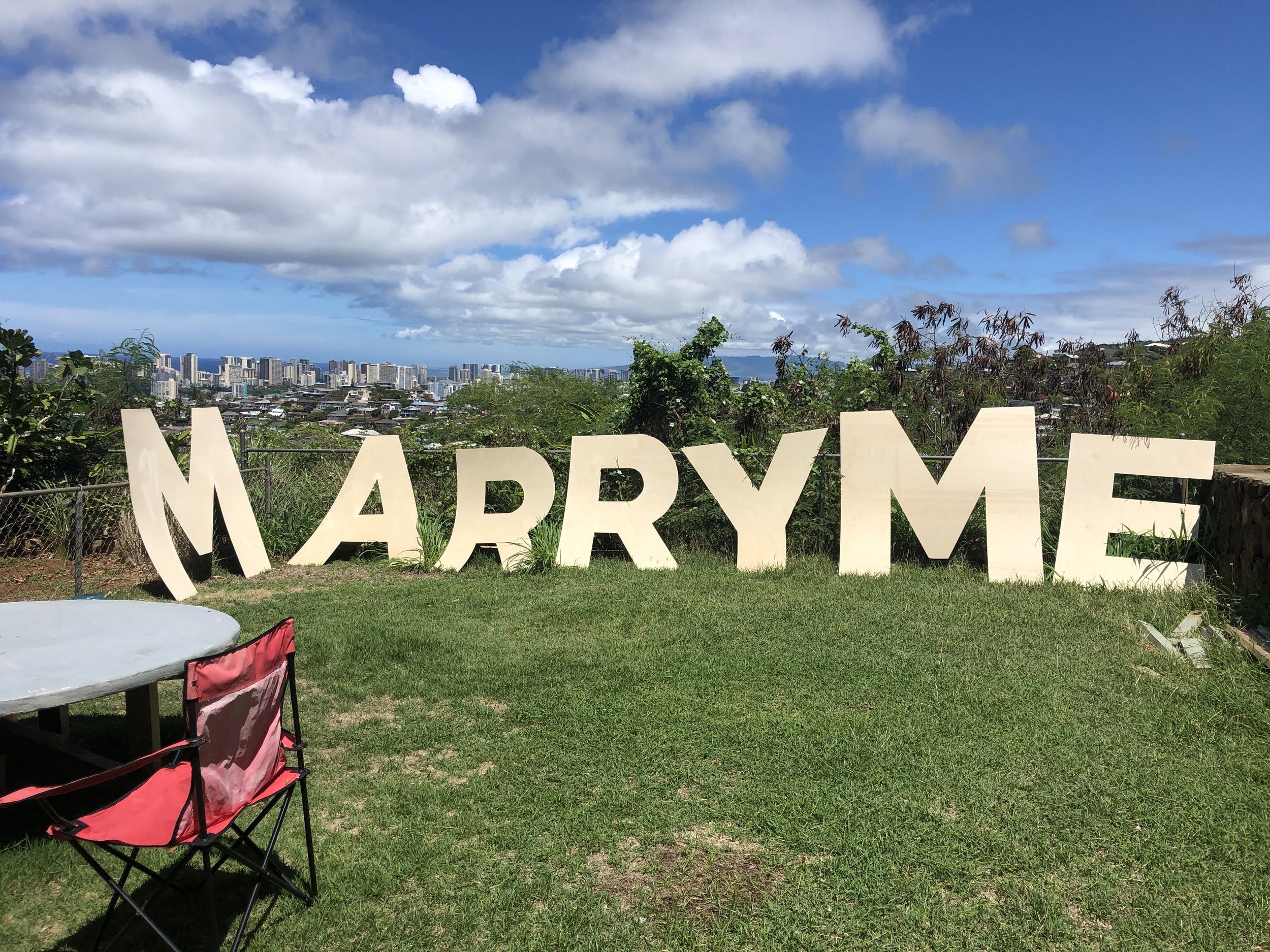 Test to see how big this thing actually is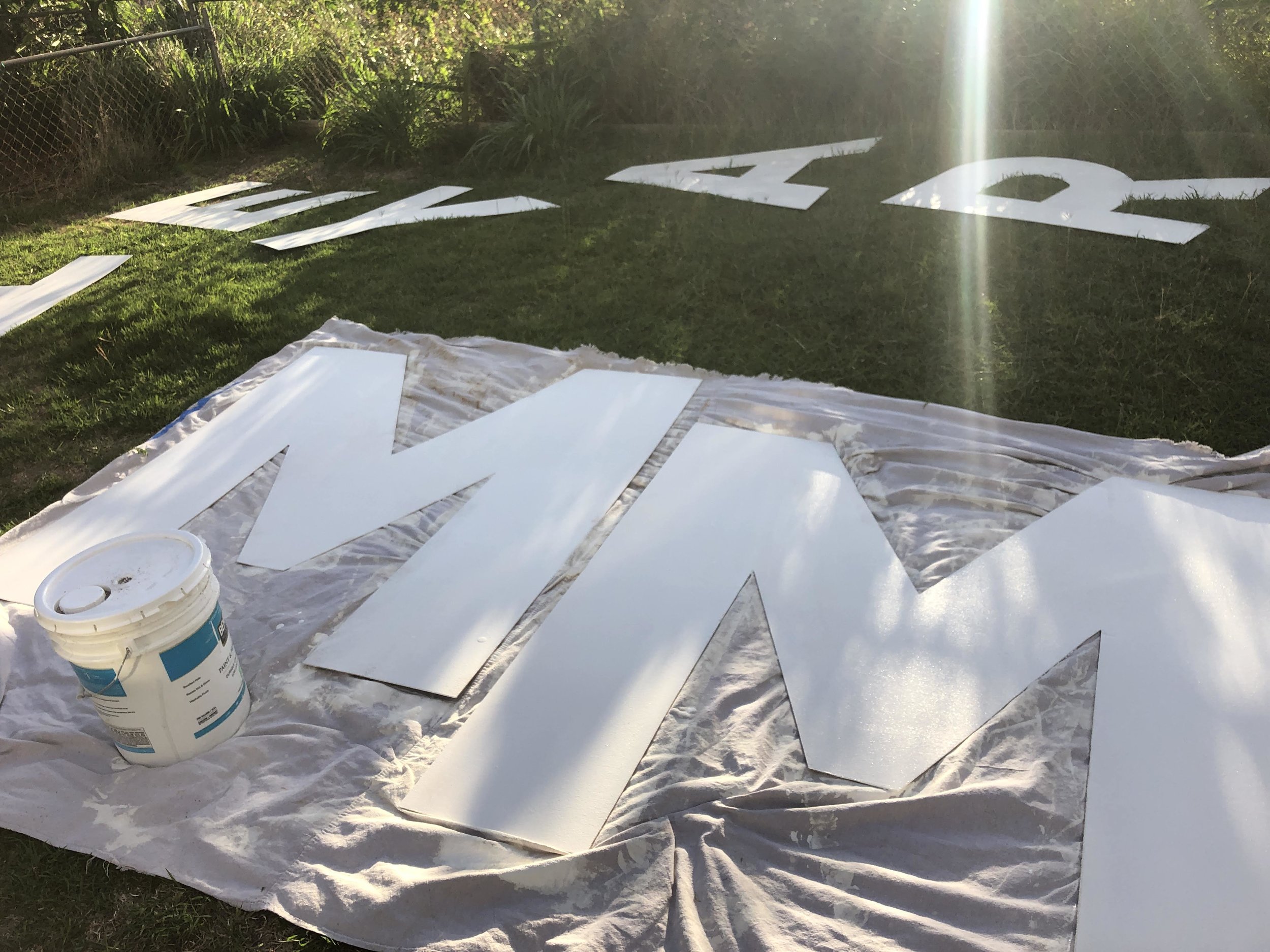 We then got a permit and set up at the beach. 2x4s in back and tent stakes into the ground.
This is what her face looked like when she realized this was all for her.