Imperial Award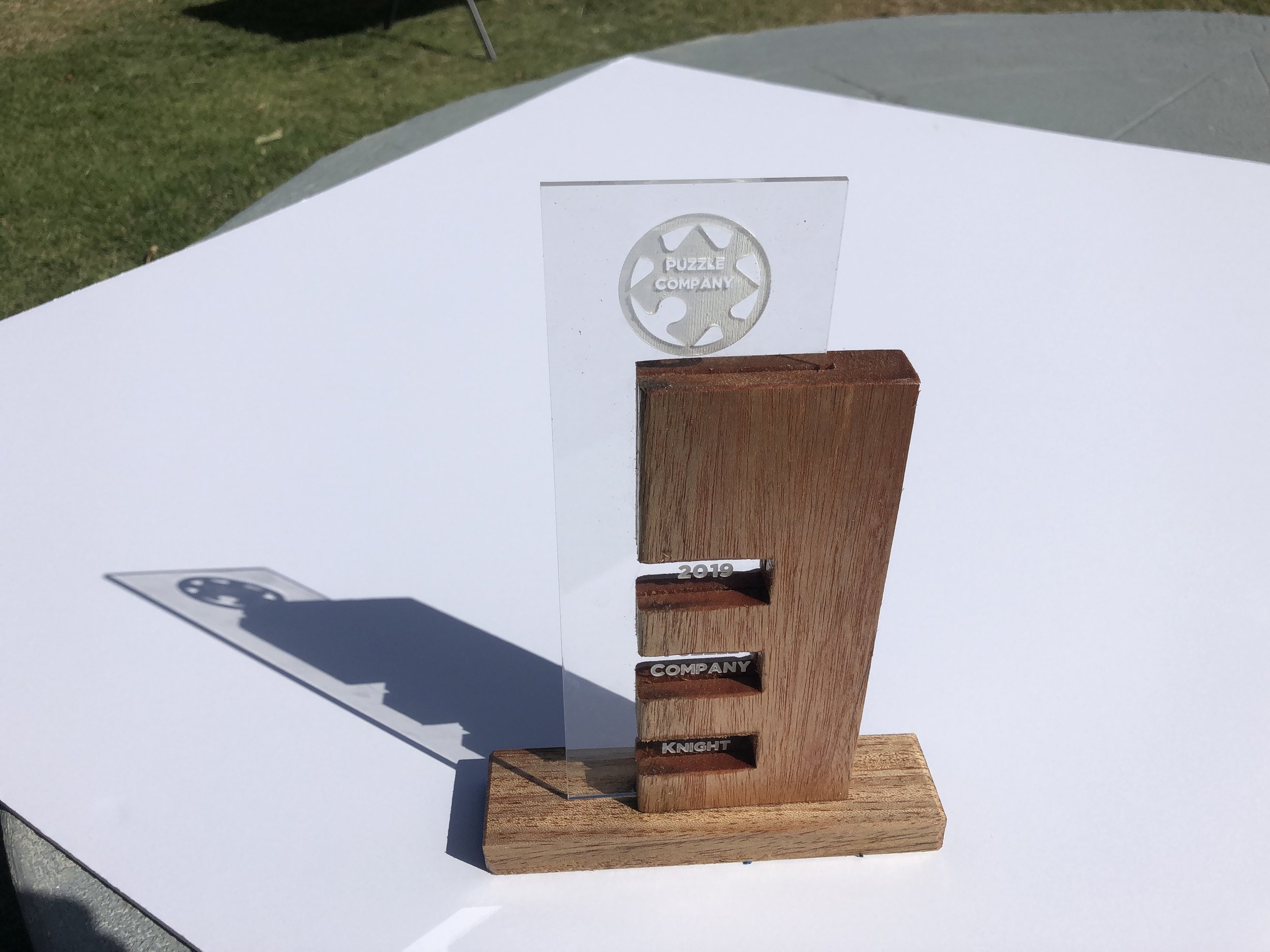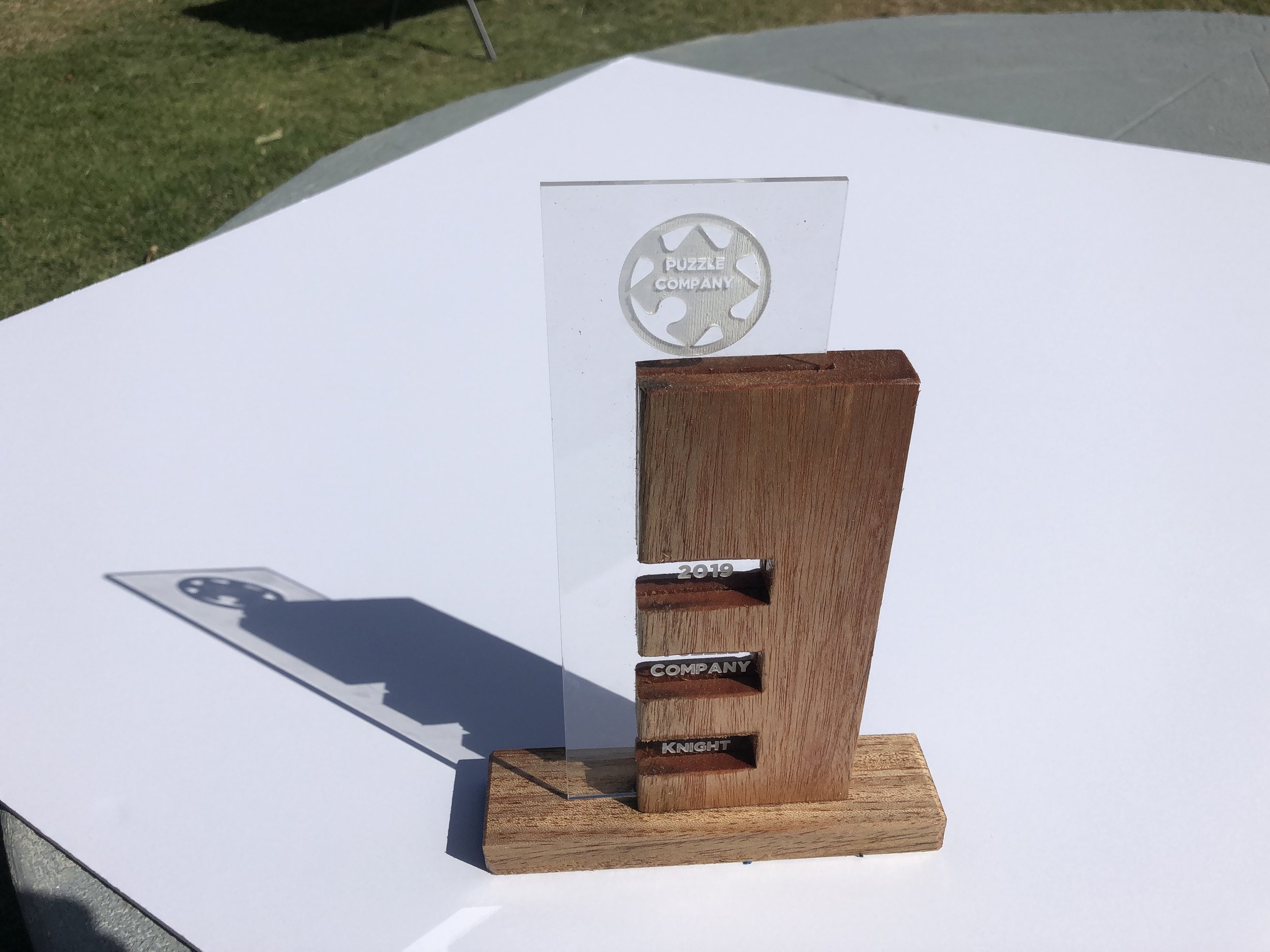 Imperial Award
Why: Because they deserve a unique, hand made, real wood award.
How:
Use this file to cut medium density acrylic with your laser cutter. (put your own message on it)

Cut out the wooden backwards E shape on a CNC or table saw / jigsaw

Use a table saw to cut an inside edges of wood about 2.25 inches deep, just thick enough for your acrylic to slide in all the way

Cut a rectangle out for the base

Sand, Sand, Sand

Screw the wood pieces to the base

Seal with varathane to make the wood pop

Let dry

Insert the acrylic
What: a uniquely designed award made from Mahogany hardwood with your custom engraving on clear acrylic.
We are a small family business so we love encouraging students and the young-at-heart to make it yourself. We also enjoy being paid to make one for you. Everything we make is made with love and shipped for free to your door. If you make your own, please send us pictures and tips on how to make it even better. If you would like us to make one for you, you can hit the "Add to Cart" button. These items are all made to order just for you.

If you have any questions about how to make it feel free to email us originalpuzzlecompany@gmail.com
No Tax
No Shipping fee
100% Guarantee


No Tax
No Shipping fee
100% Guarantee